Looking Fresh: How to Use Pomade
Pomade. You may be familiar with this word.
It is the secret ingredient to having a head of well-styled hair. Regardless of how you want to style your hair, pomade can help.
But how do you use it?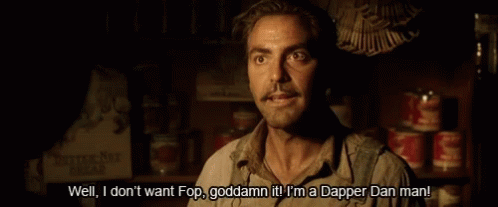 When it comes to hair products, many men are attached to a specific brand. They know what they like and want to stick with it. But so many of the pomades that are available on the mass market can be incredibly harmful to your hair. So maybe it's time to switch to a cleaner product.
If you're a frequent reader of this blog, you know that petroleum is a harmful, common ingredient used in many cosmetic items, including most mass-market pomades. It's tough to wash out of your hair and long exposure to it can cause serious health problems down the road.
So when you're shopping around for pomade, you want to go with one that has no petroleum, like the ones from Whiskey, Ink, & Lace. It washes out easily and contains zero harmful chemicals. In fact, it cleanses and softens hair by trapping moisture in your hairs. Plus it has been thoroughly tested in the Whiskey Neat Barbershop to rave reviews. 
So now it's time to learn how to use it. And it's really easy.
1. Wash Your Hair
This is a widely debated step. Some people say you should have damp hair. Others say it should be dry. It really comes down to personal preference.
I prefer my hair to be damp when applying pomade, simply because it makes the product more malleable. But make sure your hair isn't too damp, or else the pomade won't stick to the hair.
Applying it to dry hair tends to give your hair a lot more texture than when damp. So if you're going for more of a cool, messy textured look, apply dry.
2. Prep the Pomade
When it comes to the amount of pomade you should use, it's a trial and error experience. Finding the right amount for your hair takes time. But once you figure it out, you're set. I recommend starting with a nickel-sized amount.
If you're trying out a new hairstyle, like a spiky look or a swept back style, use a little more pomade so the hair's will stay in place. Your hair will want to fall in a certain way, and a little extra product will keep it from doing so and train your hairs to start going in the direction you style it.
Scrape out your pomade with your index finger and scrape it into your palm.
Then rub your hands and fingers together to get an even coating on your hands.
Now your pomade is ready for your hair.
3. Spread It!
It's time to start applying that pomade to your hair.
Whiskey Neat barber Liz Haplan recommends taking both hands and rubbing it everywhere throughout your hair, messing it up as much as possible to get an even distribution.
If your hair is long on the sides, don't forget to apply it there if you want to style it.
4. Stylin'
Now that you've got all that product in your hair, it's time to style it! How you style it of course is entirely up to you.
If you want a more put-together, clean-cut look, use a comb or brush to style.
If you're going for a little messier look, use your fingers.
You may have to do more style-work if you're going for more complex hairstyles like the pompadour, but this is a good basic routine that'll help you get your hair where you want it.
Pomade is an essential tool in every stylish man's grooming kit. Step your style game up a notch and get a tin of Whiskey, Ink, and Lace pomade today!
Cheers!
---